I feel like I went from cornbread and chicken yesterday, to tea and crumpets today. teeheehee

I was TOTALLY going to wear pants today. Maybe even jeans. And I had my hair pulled back in a ponytail. With simple studs on. I had every intention of being BLAH today. But I just couldn't do it. I have meetings today with the finance committee and the staff. My lovely wife has softball this evening. I just didn't want to start the day off that way. So I changed.

And I still made it to work on time. YAY ME!!! Even after stopping at the organic grocery co-op store. I love this town. We have such amazing opportunities to eat and buy local. Coming from Atlanta and Dallas, it is all new to me and I take advantage of every opportunity that I can.

But now...on to the outfit. This skirt is AWESOME!! It is another hand me down from my MIL, and I fell in love with it from the moment I set eyes on it. Even before I tried it on. Unfortunately, last year when I got a lot of these clothes from her...it didn't fit. But this year...IT DOES!!! It actually has little red polka dots - but when paired with this shirt - the polka dots seem to match it PERFECTLY!!!!

I really want to take that necklace and use it as a belt on this outfit - to kind of UNstreamline the look....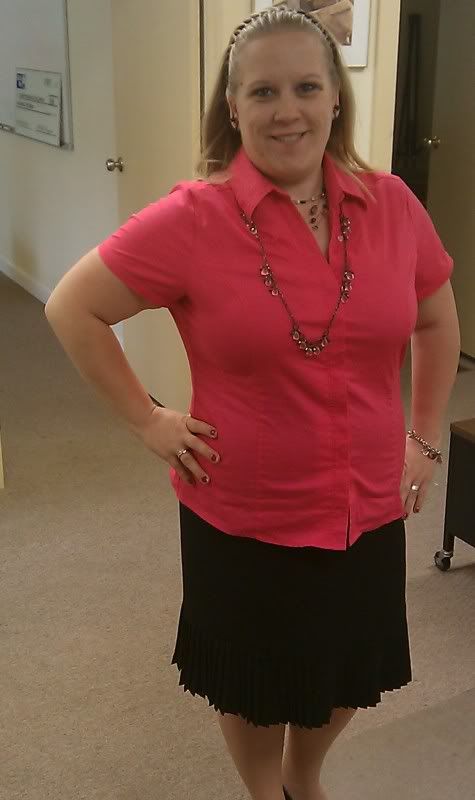 shirt from devil store - headband dollar store - skirt from the MIL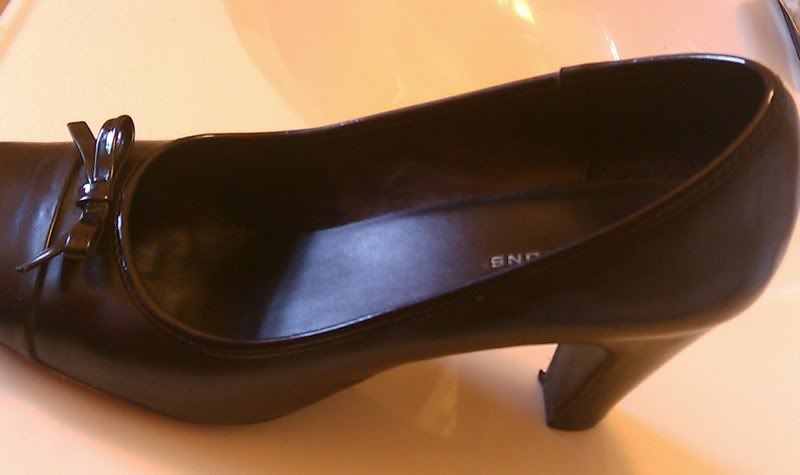 I love the bow on these shoes - it just feels ultra feminine - Payless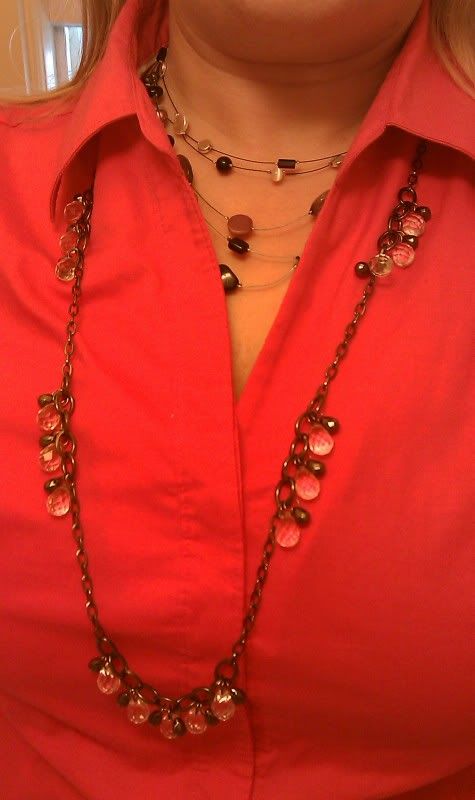 This is actually THREE necklaces - the top shorter one was my wife's - the 2nd middle one a gift from Kohl's - the 3rd longer one came from the devil store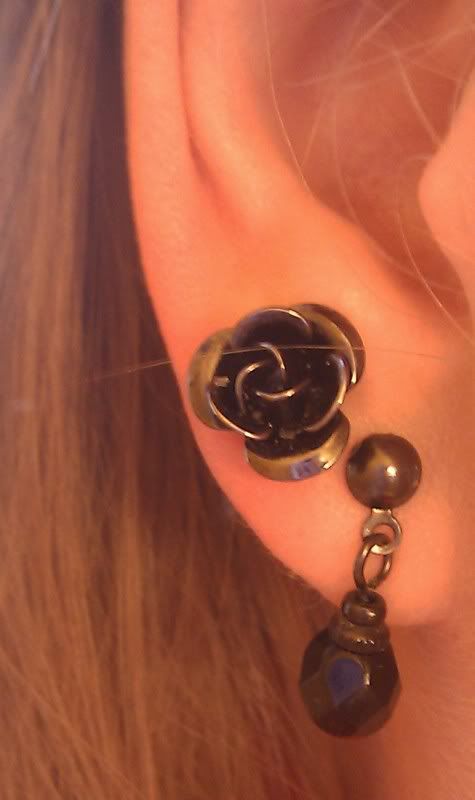 rose earrings a gift for Christmas - danglies belong to my wife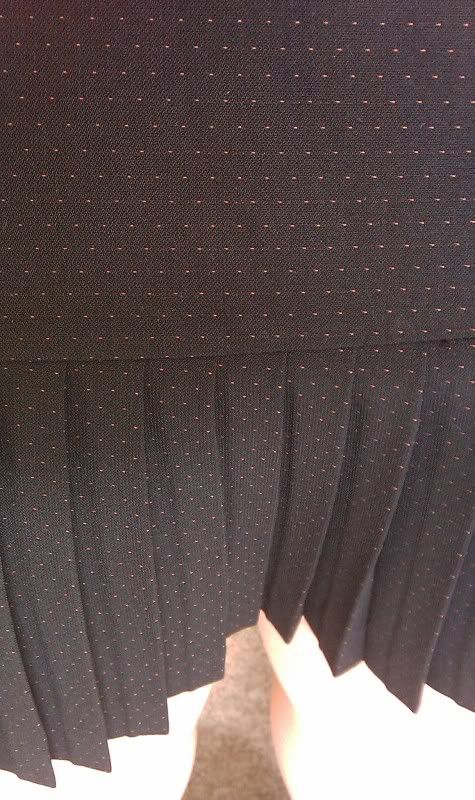 Check out the ruffling on the bottom and the cute little red polka dots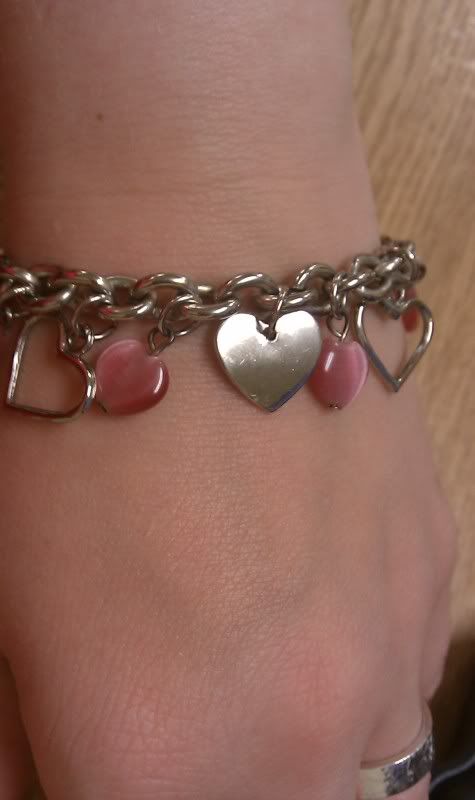 so old - I don't even know - Dots or the Body Shop probably